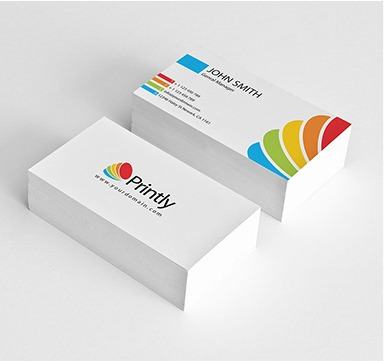 Business cards of the cornerstones of grassroots marketing, and offer a first impression of your brand. We understand how important it is for you to get the look just right. Business cards have changed over the years, and their purpose has evolved as well, but they're still relevant as a marketing and promotional tool, and remain one of the most popular items requested by our customers.

In our digital world, personal connections still matters, and a business card serves as your tangible reminder of services. Most online sites only have plug and chug templates, rather than custom designed layouts, or only offer bulk orders and inconsistent cut lines and we frequently hear from customers who come to us for fixes after portions of their logos, images, and artwork get cut off during mass production.

From paper weights, to fonts, colors, corners and final touches, we know that there are many considerations for business card orders. That's why we're here. We can show you samples and examples of the various options and spend time talking to you about the look that you want. We're here to help you achieve your goals. Send us your artwork via email, or stop a store and we'll help get you started.
For More info on our business card options check our our Business Card page.