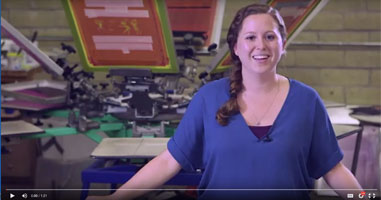 Reputation for excellence in printing
Find out more about custom apparel for your business or organization: http://corvalliscustom.com/about-us or stop by our shop in Corvallis, OR.

Hi I'm Rebecca from Corvallis Custom, and since opening its doors in 2009 Corvallis Custom has developed a reputation for excellence in printing, working with a very diverse group of customers.

Everyone from local community members who need a few polos for a fundraiser all the way up to national groups who need 5000 shirts for a large-scale event. One of the ways that were able to maintain this reputation for excellence working with such a diverse group of customers is because of the high-priority we place on quality. And Corvallis Custom really believes that with high-quality, comes high attention to detail.

So from the processes that we are using, to the materials that were ordering, to the interactions with our clients, were going to treat every project with that same level of attention to detail regardless of the size of the project. The custom part of our name that we're not going to try to sell you templates or impersonal printing solution, because the name really says it all.

We're proud of what we do and we want you to be part of the project. So we're going to work with our customers to develop their idea and get a better feel for their vision, not only to improve the caliber of the final printing project but also to improve the relationship as well.