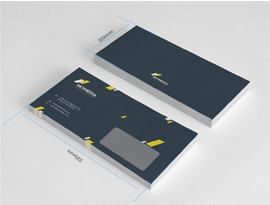 Flyers are an effective, low-cost way to get a tangible message out to a large, diverse demographic. Essentially, flyers epitomize grassroots marketing. Most of our customers already know the benefits of flyers and come to us ready to get started. Whether you need 100, or 100,000, Corvallis Custom has you covered.

How many should you order? The answer is that it can vary greatly, and will work with you to determine how to set up your order and see to your individual needs. That's the benefit of customized options and personal service.

We won't sell you items you don't need and won't use, and we'll provide insight along the way to help you choose the option that's best for you. Often the question "how many" really means: "are there other people using these" and how can this help me gauge my own needs? Our staff will educate you about the various options and selections we'll make sure you leave feeling good about your order and your experience.

Whether you want to promote your business or event, bring in business with a built in coupon, or inform the public, flyers are an affordable solution with unlimited uses. Questions? Send them our way and our team of experienced project managers will be with you every step of the way.
To view our flyer options check out our Flyers page.