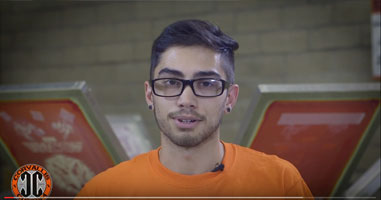 Embroidery is one of the hidden gems of the apparel industry, and when done correctly, embroidery is a sophisticated and long-lasting way to set apart your company. Embroidery speaks to professionalism and quality, and is perfect for customers who want to distinguish their apparel from competitors in an elegant, understated way. There is really nothing worse than a cheap bad embroidery job. It wears out too quickly and won't suit the space it occupies. It also just looks terrible with stitches that are uneven or too far apart. It just looks unprofessional. Our embroidery is done to order, and with decades of experience our embroiderers know what works and how to ensure each item looks its best.

We guarantee our embroidery, like all of our work, will turn out exactly as you envision. We are proud of the quality we produce, and we're sure you'll be satisfied with the product we provide. Stop by the store today and at our work samples and discuss your products vision, or just more about the embroidery services we offer.
For more info check out our Embroidery section.