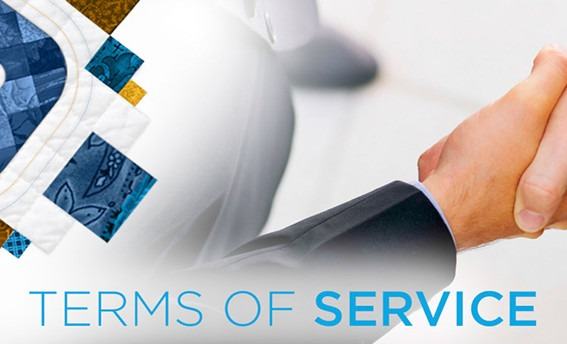 Terms of Service
The following are the terms and conditions for use of the Services (the " Terms"), along with any amendments thereto and any operating rules or policies that may be published from time to time by Corvallis Custom LLC Please read this Agreement carefully before accessing or using the Website, or placing an order with our company. By accessing or using any part of our service, you agree to become bound by the terms and conditions of this agreement. If you have any further queries or concerns, you are more than welcome to contact us at [email protected]
Account Point of Contact; Account Ownership

You must register for an account (the "Account") to access and use the Services by providing your full legal name, current address, phone number, a valid email address and certain other information indicated as required. You agree that all such information is current and accurate. We will use the email address that you provide as the primary method of communication, including for billing matters. We may reject your application for an Account for any reason, in our sole discretion.

Responsibility:

We may suspend the Purchased Services to You with or without notice and without liability if: (a) We reasonably believe that You are using the Services in violation of the Agreement; (b) You don't cooperate with Our reasonable investigation of any suspected violation of the Agreement; (c) there is an attack on Your Sites or Your Sites are accessed or manipulated by a third party without Your consent, (d) We are required by law, or a regulatory or government body, to suspend Your Services; or (e) there is another event for which We reasonably believe that the suspension of Services is necessary to protect Our other customers. We will use commercially reasonable efforts to give You advance notice of any such suspension unless We determine that a suspension on shorter notice or without notice is necessary to protect Us or Our other customers from imminent risk.

Content & ownership/ Intellectual Property

Our Services allow You and Your End Users to upload, post, transmit, publish, share, store, or manage content, including, data, graphics, links, photos, music, sound, messages, videos and other materials (altogether, "Your Content"). You are solely responsible for any and all of Your Content. You represent and warrant that (i) You have all necessary rights to distribute Your Content via Our Services and (ii) Your Content does not violate the rights of any third party. You hereby grant Us a worldwide, royalty-free, non-exclusive license to host and use Your Content in order to provide the Services to You. You are responsible for undertaking necessary measures to ensure the security, confidentiality and integrity of all Your Content transmitted through or stored on Our servers. You are responsible for any of Your Content that may be lost or unrecoverable through Your use of the Services.

Paid Services.

Fees Payment. Optional premium 'Pro' paid services such as extra storage, Pro themes, and plugins, or Campus Packages are available on the Website. By selecting a premium service you agree to pay Printshop.com the 6 months, 12 month or 24 months subscription fees indicated for that service. Payments will be charged on the day you sign up for a premium service and will cover the use of that service for a monthly or annual period as indicated. Premium service fees are not refundable. Taxes: All fees are exclusive of all federal, state, and/or other governmental sales, goods, and services, value-added, harmonized or other taxes, fees or charges. Customer shall be responsible for all sales, goods, and services, value-added, harmonized or other taxes, fees or charges.
Terms of Website
Welcome to our website. This Agreement governs your use of the CORVALLIS CUSTOM Website (the "Website") and Service (the "Service"). By using the Website and/or Service, you agree to all the following terms, conditions, and notices contained or referenced herein. If you do not agree to these Terms of Use ("Terms") please do not use this site. CORVALLIS CUSTOM reserves the right to change these Terms, and your continued use of this Website constitutes agreement to all such changes. Please check the Terms periodically for changes.
The term CORVALLIS CUSTOM or 'us' or 'we' refers to the owner of the Website whose registered office is 1853 NW 9th St. Corvallis, OR. 97330. The term 'you' refers to the user or viewer of our Website.
The use of the Website is subject to the following terms of use:
The content of the pages of this Website is intended for personal, non-commercial use only. It is subject to change without notice.
Neither any third parties nor we provide any warranty or guarantee as to the accuracy, timeliness, performance, completeness or suitability of the information and materials found or offered on the Website for any particular purpose. You acknowledge that such information and materials may contain inaccuracies or errors and we expressly exclude liability for any such inaccuracies or errors to the fullest extent permitted by law.
Your use of any information or materials on the Website is entirely at your own risk, for which we shall not be liable. It shall be your own responsibility to ensure that any products, services or information available through this Website meet your specific requirements.
All rights, title and interest in the Website are property either exclusively owned by us or licensed to us. This material includes, but is not limited to, the design, layout, look, appearance and graphics. Reproduction is prohibited other than in accordance with the copyright notice, which forms part of these terms and conditions.
All trademarks reproduced in this website which are not the property of, or licensed to, the operator are acknowledged on the website.
Unauthorized use of this Website may give rise to a claim for damages and/or be a criminal offence.
From time to time this Website may also include links to third party websites. These links are provided only as a convenience for further information. The inclusion of any link is not and does not imply an affiliation, sponsorship, endorsement, approval, investigation, verification or monitoring by CORVALLIS CUSTOM of any information contained in any third party website. In no event shall CORVALLIS CUSTOM be responsible for the information contained on that site or your use of or inability to use such site. You should also be aware that the terms and conditions of such website and the website's privacy policy may be different from those applicable to your use of this Website.
Your use of this Website and any dispute arising out of such use of the website is subject to the laws and courts of the State of Oregon, United States and federal law and courts where applicable.
Terms of Sale
1. QUOTATIONS, ESTIMATES AND TAXES
A quotation is subject to cancellation if it is not accepted within 7 days, or is returned without a deposit, or work does not commence within 30 days after acceptance, or work does not proceed with continuous production. CORVALLIS CUSTOM has the right to invoice for working process if customer interrupts production for more than 7 working days. Price quotes are based on current production and labor cost price adjustments may be made at the time of invoice if an order had been delayed and if material and/or labor costs have increased, or if preferential scheduling is required by the customer to meet customer-desired delivery dates. All estimates based on visuals, rough dummies, sketches, copies, etc., whether accompanied by verbal or written specification, shall be considered only tentative. Estimates are subject to revision upon inspection of the finished, print ready artwork. The customer will be notified of price changes, if any, before the job is put into final production. Local, state and federal taxes and duties are not included in any price unless otherwise stated and will be added to all applicable invoices.
2. PAYMENT, CREDIT AND TERMS
CORVALLIS CUSTOM accepts online or telephone payment via credit card, debit card, or electronic check (ACH). All payments sent electronically are securely transmitted.
CORVALLIS CUSTOM also accepts payment via purchase order for qualified customers. Invoices may be paid by check or credit or debit card.
In the event of payment with credit, all estimates and quotations are contingent upon credit approval by CORVALLIS CUSTOM. Full payment is due in advance for orders under $1,000 and all credit card orders. For all other orders, customers must deposit: 50% at the time of order placement with the balance being due the day the proof is approved. All work approved for "term" invoicing by CORVALLIS CUSTOM requires a 50% deposit and the balance is due when the job is picked up or delivered (unless otherwise provided in writing). No designs or other artwork of any kind shall be released for printing or other use until or unless a minimum of 75% payment has been submitted to CORVALLIS CUSTOM. Additionally, 50% of estimated printing costs will be required prior to acting as printing agent for customer. Any credit card charges will appear on your bill as CORVALLIS CUSTOM.
3. CANCELLATION
Orders regularly entered, verbal or written, cannot be cancelled except upon terms that will compensate CORVALLIS CUSTOM for time, labor, and materials through the date of cancellation.
4. EXPERIMENTAL WORK
Experimental work performed at customers request, including but not limited to creative writing, sketches, drawings, composition, plated, presswork, photography, mock-up, and press proofs, will be charged at the current rate and may not be used without the written consent of CORVALLIS CUSTOM.
5. PREPARATORY WORK
Creative writing, sketches, copies, dummies and all preparatory work shall remain the exclusive property of CORVALLIS CUSTOM and no use of same shall be made, nor any ideas obtained therefrom may be used, except upon compensation to be determined by CORVALLIS CUSTOM.
6. PREPARATORY MATERIAL
Title to design, type, artwork, film, computer design and/or computer diskettes, plates, dies, tools, mock-ups, creative writing and other property created or furnished by with respect to the production of goods shall remain with until such time as customer has remitted total balance due for such specific work to CORVALLIS CUSTOM.
7. ALTERATIONS
Alterations represent work performed in addition to the original specification. Such additional work shall be charged at current rates and be supported with documentation upon request.
8. SPECIFICATION DEFICIENCIES
Additional costs due to specification deficiencies by customer shall be charged to customer at current rates, at CORVALLIS CUSTOM's discretion.
9. CUSTOMER RESPONSIBILITY
It is the responsibility of the customer to proofread ALL proofs. When copy, proofreading, layout, design, composition, selection of paper stock, color of inks, color of foils, etc., are not specified by customer and are left to the discretion of CORVALLIS CUSTOM, no further responsibility on the part of CORVALLIS CUSTOM will be incurred except the use of reasonable care and judgment. Any customer alterations from the above will be charged for at current rates.
10. PROOFS
We repeat: It is the responsibility of the customer to proofread their proofs. Proofs shall be submitted for customer approval upon specific request by customer and shall be charged for at current rates. Corrections are to be made and approved by the customer. If revised proofs are desired, the request must be made when proofs are returned to CORVALLIS CUSTOM. Errors may occur through production, but CORVALLIS CUSTOM cannot be held responsible for errors if the work is printed or otherwise produced pursuant to customer's approval. Any changes, corrections or lost press or production time due to customer's non-availability, change of mind, indecision or delay will be charged at current rates. Any job requiring re-proofing or re-ripping will be subject to a re-proof fee of $10 or a re-rip fee of $35 per rip or more.
11. COLOR PROOFING
Because of the difference in equipment, photography, separations, computer technology, computer printing, computer color proofs, paper and other substrates, inks and other conditions small differences between color proofs and the completed job shall constitute acceptable delivery. Special inks and proofing stocks will be forwarded to customer upon request and charged at current rates.
12. PRODUCTION SCHEDULES
Production schedules will be established and adhered to by customer and provided that neither shall incur any liability or penalty for delays due to state of war, riot, civil disorder, fire, strikes, accidents, acts of government or civil authority, or acts of God or other causes beyond the control of customer or CORVALLIS CUSTOM.
13. OVERTIME WORK
Overtime work caused by customer's failure to meet deadlines, delay in returning approved copy, proofs or other materials necessary to complete the work within the time specified shall be charged at current overtime rates, over and above the price quoted herein. When an agreed deadline is missed due to customer, no new delivery date is to be assumed without specific rescheduling with CORVALLIS CUSTOM.
14. DELIVERY
The price quoted is for multiple shipments of identical product, without storage, and drop-shipped to customer. Proposals are based on continuous and uninterrupted delivery of complete order unless specifications distinctly state otherwise. Title for finished work shall pass to the customer upon delivery, to carrier at shipping point, or upon mailing of invoices for finished work, whichever occurs first. Shipping prices listed are for the continental United States only.
15. CUSTOMER FURNISHED MATERIALS
Creative writing, camera copy, film, diskettes, prints, display items, products color separations, paper stock, illustrations, composition, mock-ups, and other customer-furnished materials shall be handled with frugality and to prevent damage. Materials delivered from customer or his suppliers are verified with delivery ticket as to cartoons, packages or items only. The accuracy of quantities indicated on such tickets cannot be verified and cannot accept responsibility for shortage based on supplier's tickets. All shortages and material defects will be reported immediately to customer for his disposition with supplier or freight handler. Wherever possible, CORVALLIS CUSTOM will assist customer regarding shortages, damages, and materials defects; however, the customer must bear full responsibility when dealing with his or her supplier. CORVALLIS CUSTOM accepts no responsibility for accuracy, suitability or usability of customer-furnished materials.
16. STORAGE
While CORVALLIS CUSTOM provides a temporary storage service free of charge for creative writing, layouts, film, designs, artwork, and/or other materials necessary to complete a job for customer, we do so only as long as space permits, and can accept no liability for the safekeeping of the materials nor the liability for replacing any materials lost or damaged while in storage. Unless specifically provided for in writing, the prices in this proposal do not include a charge for storage of finished, sample, or exhibit goods, nor for the storage of paper or other materials customer may furnish. Charges at current rates will be made for all such property stored at customer's request. CORVALLIS CUSTOM shall not be liable for any loss or damage thereto, occasioned by any cause including without limitation fire, water, leakage, theft, negligence, insects, rodents, or breakage, or deletion.
17. DELIVERY
Every effort will be made to effect delivery at the desired time however, delivery dates are not guaranteed.
18. CLAIMS
All claims of any kind must be made in writing immediately upon receipt of goods and, in cases of shortages or errors in shipment, must be accompanied by a receiving report showing the number of pieces received and the weight and contents of each piece. Failure to make such claim immediately shall constitute irrevocable acceptance and admission that they fully comply with the terms, conditions and specifications.
19. SUBCONTRACTORS
Subcontractors may subcontract any or all of its obligations but shall remain liable to the customer therefore.
20. REPRINTS AND SAMPLES
CORVALLIS CUSTOM has the privilege of displaying samples of the work for advertising purposes and the right to imprint their name on the sample copies unless expressly prohibited by customers.
21. RETURNS AND DEFECTS
Because of the custom nature of our products, we're only able to accept returns on products that contained material defects, which will be determined soley by the Corvallis Custom staff. Defects must be brought to our attention with 24 hours of pickup, and our staff may require pictures, or proof of the defect.
22. WARRANTIES AND LIMITATIONS ON LIABILITY
YOU USE THE WEBSITE, MARKETING TOOLS AND SOFTWARE SOLELY AT YOUR OWN RISK. CORVALLIS CUSTOM PROVIDES THE SITE AND ITS PRODUCTS "AS IS" AND "AS AVAILABLE," SOFTWARE "AS IS," AND DISCLAIMS ALL EXPRESS AND IMPLIED WARRANTIES AND REPRESENTATIONS, INCLUDING BUT NOT LIMITED TO ACCURACY, COMPLETENESS, IMPLIED WARRANTIES OF MERCHANTABILITY, QUIET ENJOYMENT, FITNESS FOR A PARTICULAR PURPOSE TITLE, AND NONINFRINGEMENT AND ANY IMPLIED INDEMNITIES. IN NO EVENT WILL CORVALLIS CUSTOM OR ITS LICENSORS BE LIABLE UNDER ANY THEORY FOR ANY DAMAGES RELATED TO YOUR USE OF OR INABILITY TO USE THE SITE, MARKETING TOOLS OR SOFTWARE, INCLUDING WITHOUT LIMITATION DIRECT, INDIRECT, INCIDENTAL, SPECIAL, COMPENSATORY OR CONSEQUENTIAL DAMAGES, LOST PROFITS OR LOSS OF OR DAMAGE TO PROPERTY, EVEN IF CORVALLIS CUSTOM HAS BEEN ADVISED OF THE POSSIBILITY OF SUCH DAMAGES. If you are dissatisfied with the Website or any of the terms in this Agreement, your sole and exclusive remedy is to stop using the Website. Some states do not allow certain limitations on implied warranties or certain damages, so some of the above exclusions may not apply to you. You understand and agree that CORVALLIS CUSTOM would not make the Website available "but for" your agreement to these disclaimers and liability limitations, and that CORVALLIS CUSTOM is at all times relying on your agreement to these disclaimers and liability limitations when it provides you with access to and use of the Website.  
23. RIGHT OF REFUSAL
The customer agrees that we may refuse at any time to reproduce any copy, photographs, or illustrations of any kind that in our sole judgment we believe is an invasion of privacy, degrading, libelous, unlawful, profane, obscene, pornographic, tends to ridicule or embarrass, or is in bad taste.
24. INDEMNIFICATION
The customer agrees to indemnify and hold harmless CORVALLIS CUSTOM and all subcontractors from and against any and all claims, damages, costs and expenses including reasonable attorneys' fees, arising from or relating to any and all manner of claims, demands, actions and proceedings that may be instituted against, or on the grounds alleging that the work violates any copyright or propriety right of any person or that it contains any matter that is libelous or scandalous or invades any person's right to privacy or other personal rights except to the extent that shall give to the customer such reasonable time as the exigencies of the situation may permit in which to undertake and continue the defense thereof.
25. ALTERATIONS OF CONDITIONS OF AGREEMENT
No alterations of the conditions of this agreement may be considered at any point as having taken place unless specifically stated in writing and signed by both a CORVALLIS CUSTOM representative and the customer.
26. ANTI SWEAT-SHOP POLICY
CORVALLIS CUSTOM supports high standards for manufacturing labor conditions. Accordingly, we seek to work with suppliers who promote such standards within their operations. CORVALLIS CUSTOM relies upon referrals, reputation and, in some cases, personal inspections to identify such vendors.
27. NON-DISPARAGEMENT
The customer acknowledges and agrees that they are responsible for the final design, including placement, colors, and medium for print choses. Once artwork is approved, the customer assumes responsibility for these factors. Customers further agree that they will not disparage or encourage others to disparage CORVALLIS CUSTOM or its staff or affiliates. For purposes of this agreement, the term disparage includes without limitation comments or statements made in any matter or medium in the press and/or the media about CORVALLIS CUSTOM which would adversely affect any manner of the conduct of the business of the company, without limitations to the company's business plans or prospects or the business reputation.
28. APPLICABLE LAW AND DISPUTE RESOLUTION
This Agreement shall be governed by, construed and enforced in accordance with the internal laws of the State of Oregon, without giving effect to principles and provisions thereof relating to conflict or choice of laws irrespective of the fact that any one of the parties is now or may become a resident of a different state.
Any dispute or claim that arises out of or that relates to this Agreement, or to the interpretation or breach thereof, or to the existence, scope, or validity of this Agreement or this arbitration clause and agreement, shall be resolved by arbitration in accordance with the then effective arbitration rules of (and by filing a claim with) the American Arbitration Association ("AAA") in accordance with its Commercial [or other] Arbitration Rules [including the Optional Rules for Emergency Measures of Protection], and judgment on the award rendered by the arbitrator may be entered in any court having jurisdiction thereof. AAA shall select a single arbitrator to arbitrate the dispute. The parties waive all objection and challenge to such venue and personal jurisdiction. In the event of a dispute hereunder, the prevailing party shall be entitled to recover its costs and expenses incurred, including reasonable attorney's fees.